In authors own words Rahat Bahat Lokum tvornica is a sweet and, when needed, naughty bite of one freelance scrapbook's lifestyle. Verbal bunker and fashion picture book. Chasing clothes at flee markets. Pulling accessories from grandma's case. Taking clothes on and taking clothes off. Toying with fashion blogging. Cutting and sewing. Bestowing and selling. Reading comics. Making recommendations. Travelling.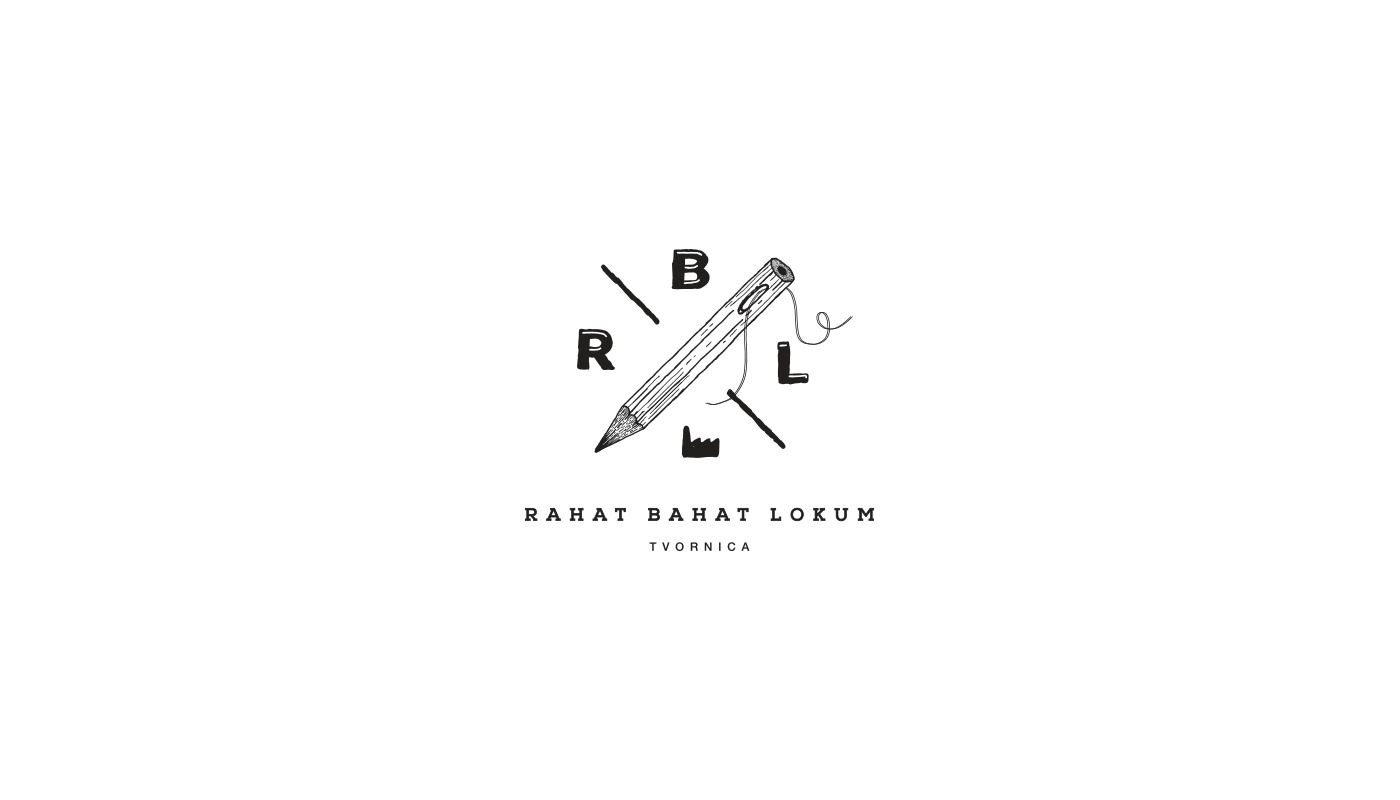 To emphasise the DIY spirit of the brand, we developed a set of stamps to be able to print the collaterals on our own.
Packaging was also designed to compliment the homemade - DIY character of the brand.
A piece of clothing designed and made at Rahat Bahat Lokum Tvornica.