One of the requirements was to incorporate any visual references of the City of Novi Sad as the host of the Championships. So the inspiration for the visual identity came from one of the most popular landmarks of the city. Old clock on the fortress tower overlooking the city.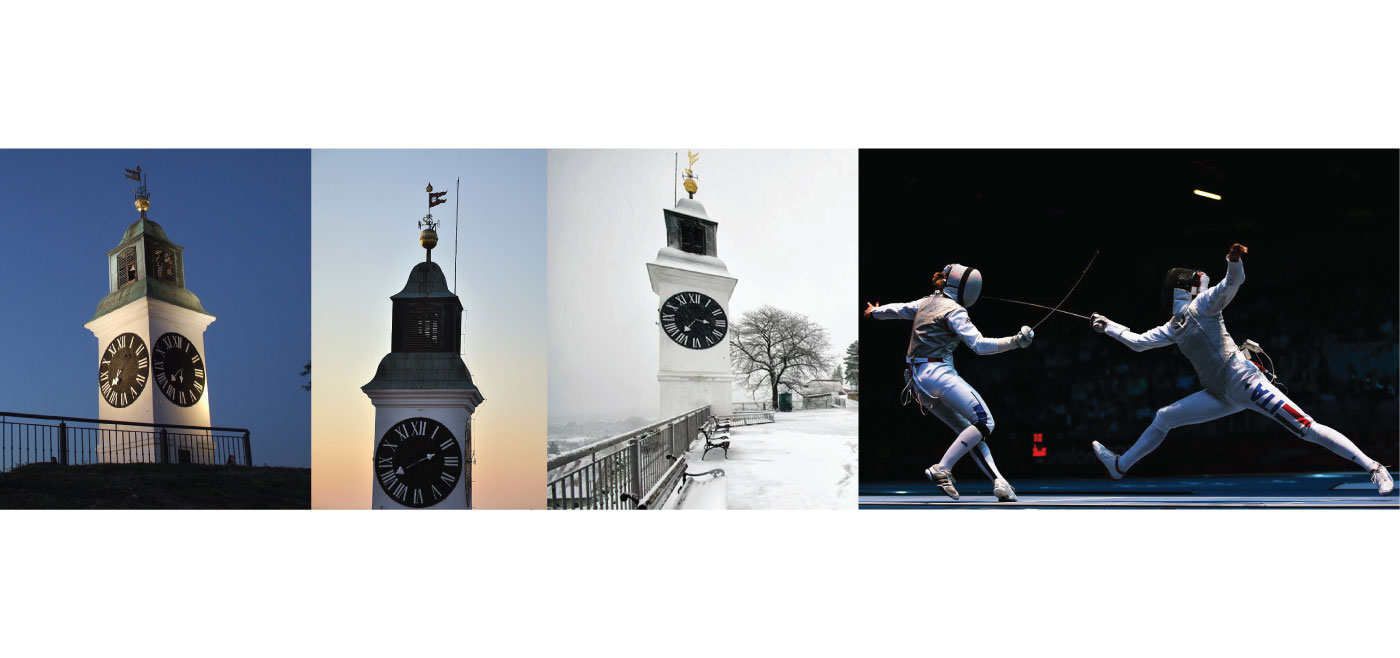 By introducing a clock as a visual reference and element, the concept of time kind of imposed itself as the natural and logic extention for the further storytelling.
A gift bottle for those who helped this tournament happen.
Post tournament campaigns
Series of posters, billbords and t-shirts honouring the champions after the tournament, as well as celebrating the sport of fencing.